COMPLETE THE CIRTA 2019 EVALUATION FORM
and receive your CME credits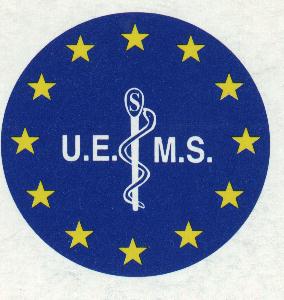 CIRTA 2019 has been accredited by the European Accreditation Council for Continuing Medical Education (EACCME®) with 22 European CME credits (ECMEC®s) with the below breakdown :
HOW TO RECEIVE YOUR CME CERTIFICATE
A certificate will be delivered electronically after completing the educational evaluation and credit claiming procedure. The process will take 5-10 minutes. We thank you for your feedback as it is an important part of the CME accreditation process and helps us improve future CIRTA congresses.
All evaluation responses will be treated anonymously ; your name will be used for the credit claiming and certificate process only.
Agreements with the American Medical Association and the Royal College of Physicians and Surgeons of Canada
 Through an agreement between the Union Européenne des Médecins Spécialistes and the American Medical Association, physicians may convert EACCME® credits to an equivalent number of AMA PRA Category 1 CreditsTM. Information on the process to convert EACCME® credit to AMA credit can be found at  https://www.ama-assn.org/education/cme/uemseaccme-cme-credit-recognition. The EACCME credit conversion application is available at https://www.ama-assn.org/system/files/2019-05/eaccme-application.pdf
 Live educational activities, occurring outside of Canada, recognised by the UEMS EACCME® for ECMEC®s are deemed to be Accredited Group Learning Activities (Section 1) as defined by theMaintenance of Certification Program of the Royal College of Physicians and Surgeons of Canada.
COMPLETE THE CIRTA 2019 EVALUATION FORM
and receive your CME credits