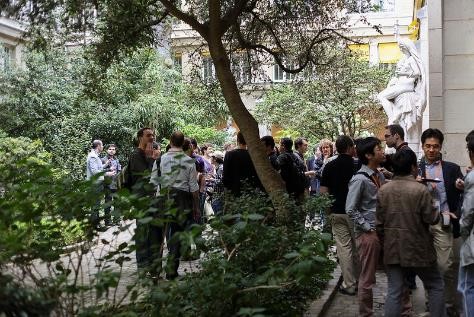 CIRTA 2019 will be held at the
Cordeliers Conference Center
21 rue de l'Ecole de Médecine – 75006 Paris
The Cordeliers Conference Center is located at the very center of Paris, at the junction of "The Quartier Latin" and "Saint-Germain-des-Prés" (see the below map).
Built during the XIIIth century, "Les Cordeliers" was originally a Franciscan convent. This old historical site has always been dedicated to science and teaching with a College, part of the University of Paris. The medical tradition of the place was born – and is alive up to now – when a first anatomy lab for surgeons opened in the midst of the XVIth century. During the French Revolution, the monks were expelled and the place became famous for hosting one of the most famous think tank.
"Les Cordeliers" is now dedicated to medical research and teaching.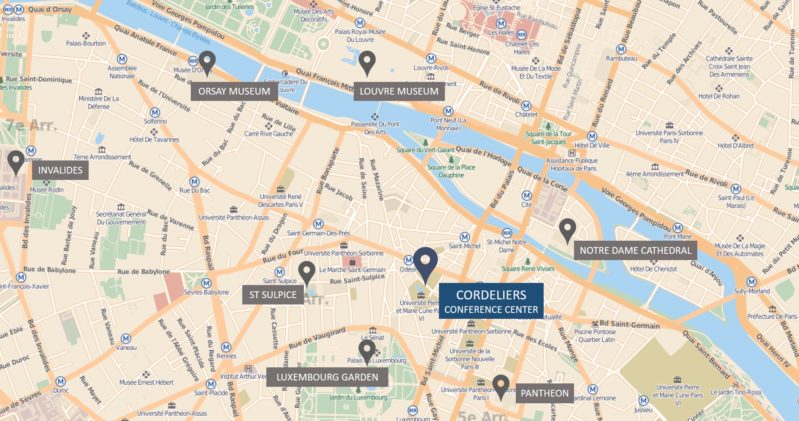 How to move around the city
Paris Public Transportation
The many metro lines and regional trains (RER) operate from 6:00 to 12:30am, with a train every 3 to 10 minutes. The public transport system also includes a comprehensive bus network and several tramway routes. Within the metro stations, you can buy tickets at the ticket booths and from ticket dispenser machines. Never buy tickets offered by individuals : they might be unsuitable or faulty and cost you a fine.
Public Tansportation around the Campus des Cordeliers